On a 1,530-acre land in southern Klang Valley, a township that is a nature-inspired sanctuary and smart city, is on the rise. Gamuda Cove by renowned developer, Gamuda Land has thoughtfully planned and designed to create a sustainable community from the ground up.
It listens to what the land has to say and draw the township's masterplan inspiration from its neighbouring Kuala Langat Forest Reserve and Paya Indah Discovery Wetlands, focusing on green infrastructure such as trees, native plants, parks and wetlands to offer solutions for environmental issues faced by urban developments.
Already established in Gamuda Cove are the 60-acre pet friendly central park and a 90-acre Forest Park featuring a Wetlands Arboretum, a botanical garden that aims to promote the awareness, study and conservation of plant species diversity.
Its plans for a sustainable city also include using smart solutions to improve transportation and accessibility as well as reducing carbon footprint. This requires mindful planning ahead and visualising long-term growth for its townships such as designing pedestrian-friendly and dedicated bicycle paths in Gamuda Cove and incorporating e-tram into its commercial business district (CBD) to encourage ease of accessibility while tourists and residents eat, play and explore the vibrancy in Heart of Cove.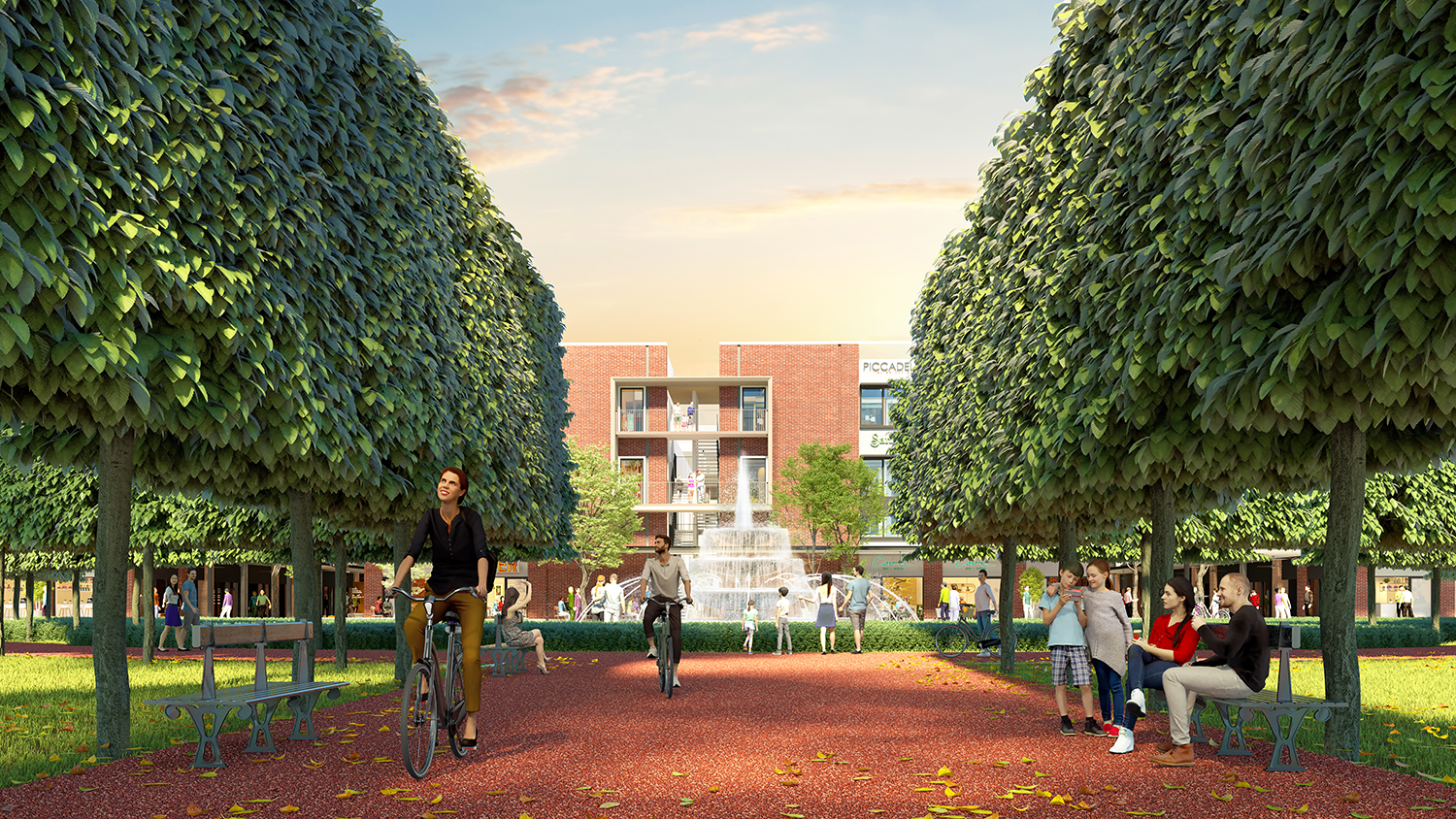 Tourism and retail catalysts for the community
The growing community is expected to draw 1.3 million visitors annually from eco-tourism and placemaking initiatives that Gamuda Land has carefully put in place. Estimated to house 100,000 residents and 20,000 homes upon completion, Gamuda Cove also has room for a bustling commercial centre in the Heart of Cove.
Already home to the thrilling Discovery Park, Paya Indah Discovery Wetlands and the upcoming SplashMania , Asia's Largest Rainforest Themed Waterpark, Townsquare will be the latest addition to this bustling centre of vibrancy in the Heart of Cove, which will be further complemented with a retail mall and offices, all within comfortable walking distance.
Consciously designed into three sections - The Street, The Alley and The Plaza - Townsquare will feature a variety of shops, small eateries, bistros and cafés in a European-style al fresco setting, in a temperature-controlled environment of 28 degrees Celsius.
Its car-free, pedestrian-friendly streets invite visitors to take the airs about town, with open, al-fresco streets and alleys encouraging healthy social engagement and reducing carbon footprints.
Keeping to its nature sanctuary theme, Townsquare is directly connected to a 6-acre recreational park dubbed Townsquare Park, where the community can come together and get to know one another. It is also located adjacent to SplashMania , generating incessant flow of visitors for business owners.
Collectively, Townsquare and SplashMania will be the catalysts in elevating Gamuda Cove as a sought-after tourist destination for locals and international visitors alike. In addition, Discovery Park and Paya Indah Discovery Wetlands will offer heart-pounding outdoor adventures and eco-activities in the township such as horse riding, boat cruises, camping and cycling.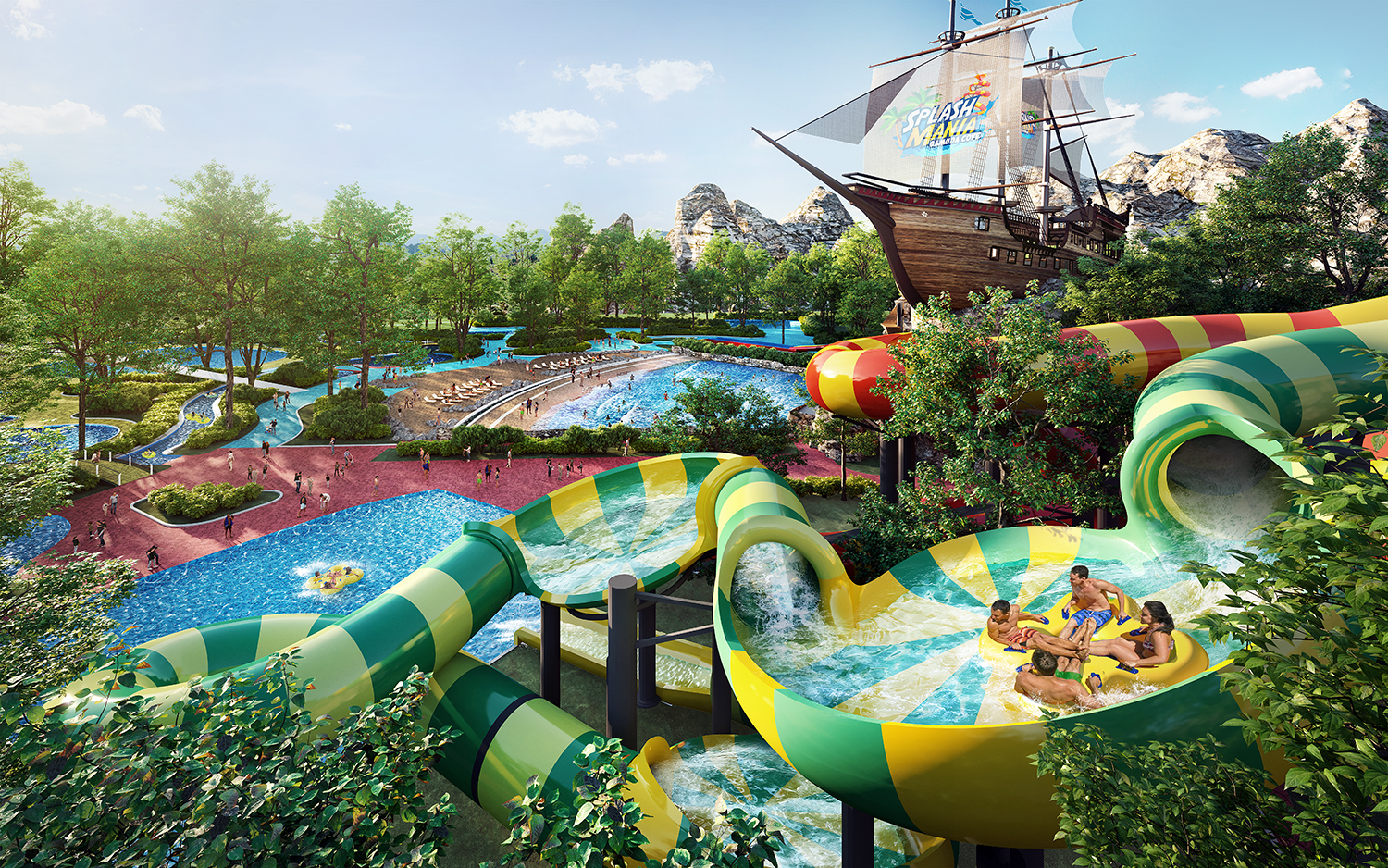 A connected town
Strategically located with direct access to the Elite highway and the upcoming 2km Cyberjaya link, it is a mere 20-minute drive for international and domestic travellers from Kuala Lumpur International Airport (KLIA) and is close to logistics hubs and centres, making it a township for the future and a model space for living and working.
Gamuda Land believes that when they stay true to their development principles and get the places right, the town works. When planning for the home place, the shopping place, the play place and more, the developer brings these together around a town square to give the town and its community a sense of place.
Source : https://www.theedgemarkets.com...