Welcome to GL PLAY, your play place reimagined!
Get ready for an entertainment experience like no other, fueled by a league of extraordinary superheroes. From ride engineers to welcome greeters, each member plays an indispensable part in making sure every attraction runs smoothly. And today, we're shining a spotlight on some of our star players!


Meet Sofea, our Technical Executive at SplashMania!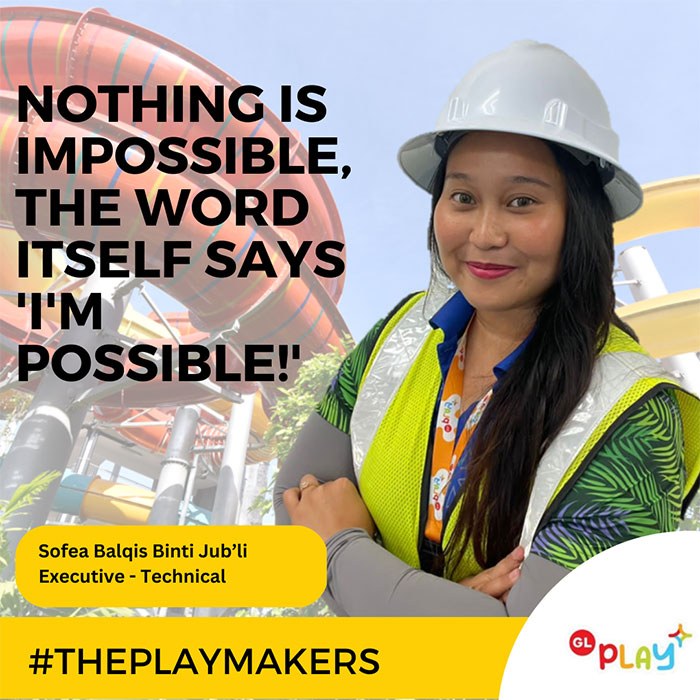 Despite being the only woman in a male-dominated team, Sofea is a total boss who's dedicated to ensuring that all the rides and slides are in perfect condition for your enjoyment. With her on the job, you can rest assured that you're in good hands!

Give a round of applause to our Tram Operators!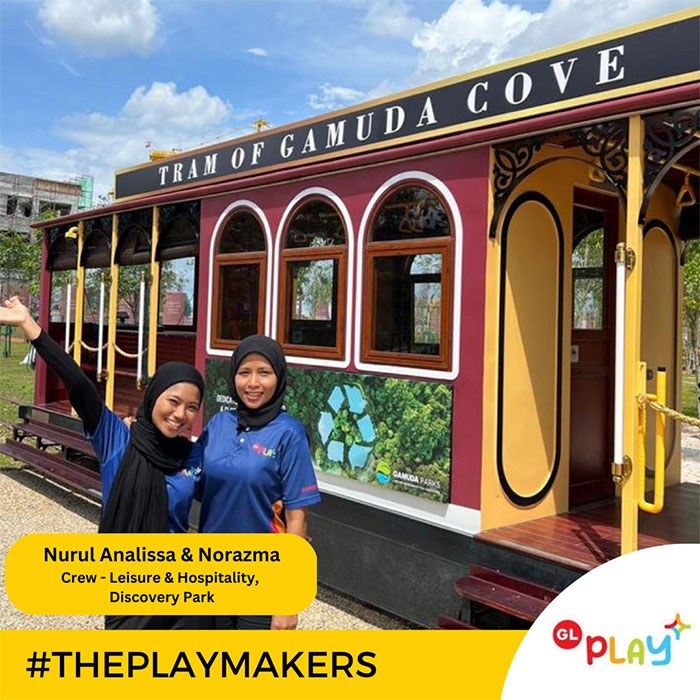 Watch them maneuver our E-trams like pros, whisking you and your loved ones around Gamuda Cove in the most sustainable and efficient way possible. These ladies are bona fide environmental heroes, and they always go the extra mile to ensure you arrive at your destination in the utmost comfort and class.


Let's not forget our Lifeguards!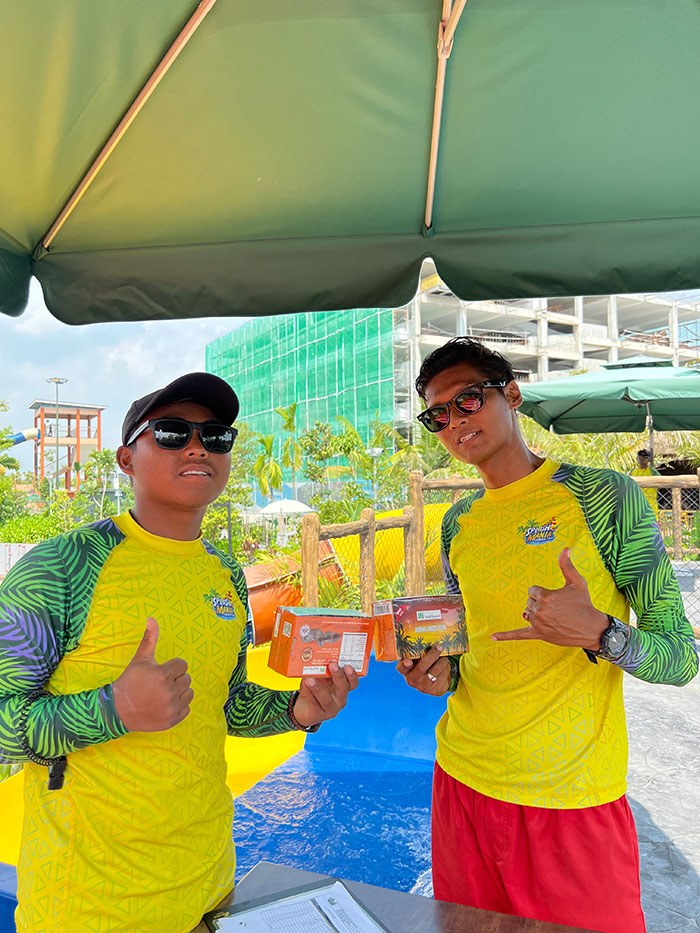 At GL PLAY, we take water safety seriously - that's why we have the best team of lifeguards in the game! With their eagle eyes and quick reflexes, they're always on the lookout, making sure everyone has a splashing good time while staying safe. They're the true champions of the water world, and we couldn't be more thankful for all they do to keep us safe.


So on this Labour Day, we're sending a special shoutout to our incredible team!
No matter where you look, our team of committed and hardworking individuals are always on their A-game, working tirelessly in providing you with the best possible experience.