KUALA LANGAT, July 2 — The number of tourist arrivals in Selangor is expected to exceed 25 million this year, according to the Menteri Besar Dato' Seri Amirudin Shari.
This will mark an increase from the 22 million tourists recorded last year, thanks to new attractions in the state's tourism industry.
"The year 2022 was a leap forward in the (domestic) tourism industry, as we have various attractions like the theme parks in Bangi, Shah Alam, and Sunway Lagoon in Subang Jaya, in particular.
"With such attractions, I am certain the number of tourists will reach over 25 million this year, compared to 22 million domestic tourists and 3.2 million international tourists last year.
"This estimate also takes into account several considerations, like the decrease in Covid-19 cases," he said during a press conference after officiating the SplashMania Water Theme Park in Bandar Gamuda Cove, earlier today.
Selangor successfully maintained its position as the top destination for domestic tourist arrivals last year, with a record of 22 million, significantly higher than other states.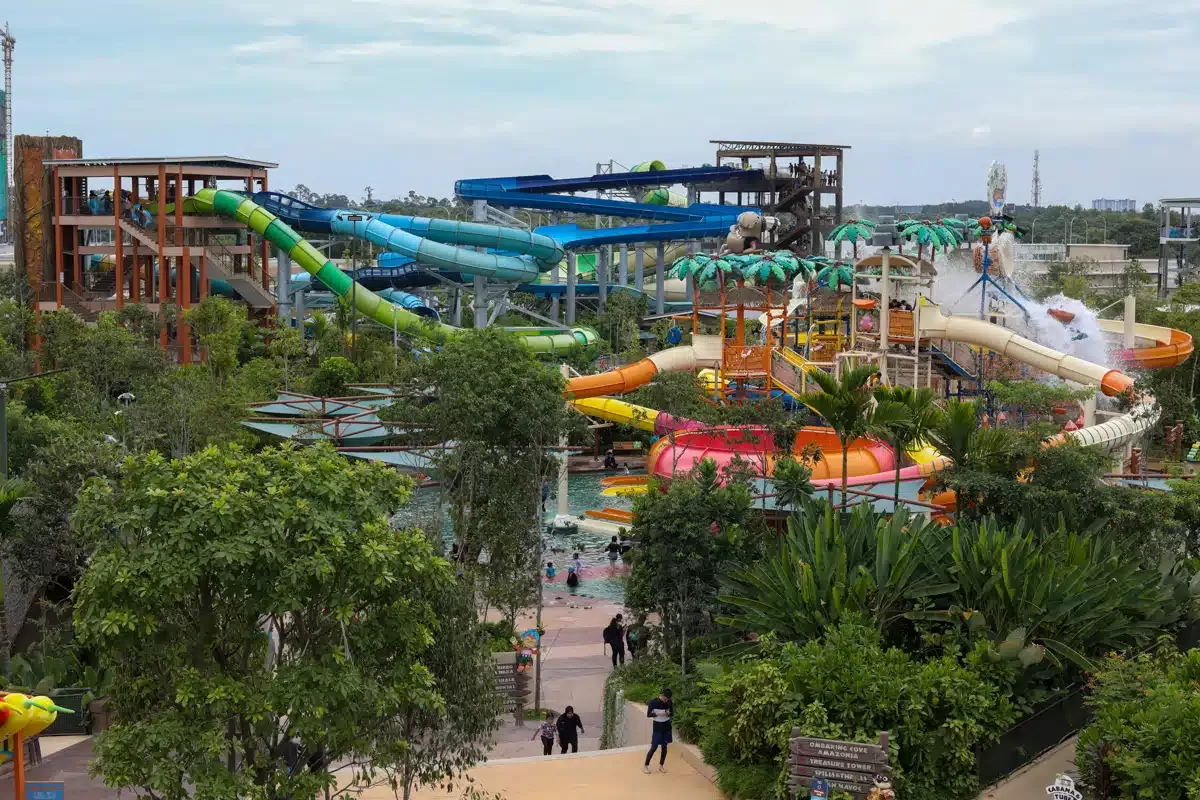 It surpasses Kuala Lumpur with 16.9 million, followed by Sarawak (15.5 million), Perak (14.6 million), and Pahang (13.2 million).
Amirudin arrived for the launch at 11.50am on an e-tram, and was accompanied by Gamuda Berhad chairman Tan Sri Ambrin Buang and its Managing Director Datuk Lin Yun Ling
The Menteri Besar said SplashMania is the balance the state government desires in southern Selangor, as it is a good start to development.
"It can simultaneously boost the economy, increase income, provide job opportunities, and attract investments," he said.
Speaking at the event, Ambrin said since its launch in February, the water theme park has received on average 75,000 visitors monthly.
"The water theme park welcomes the public, and it supports the positive development of both the domestic and regional tourism industry.
"With today's launch, the water theme park is operating at full capacity and is the only one in Malaysia that offers virtual reality slides," he said.
The 6.47-hectare SplashMania has been open to the public since February and offers 39 attractions, including 24 slides.